Corporate Sponsorships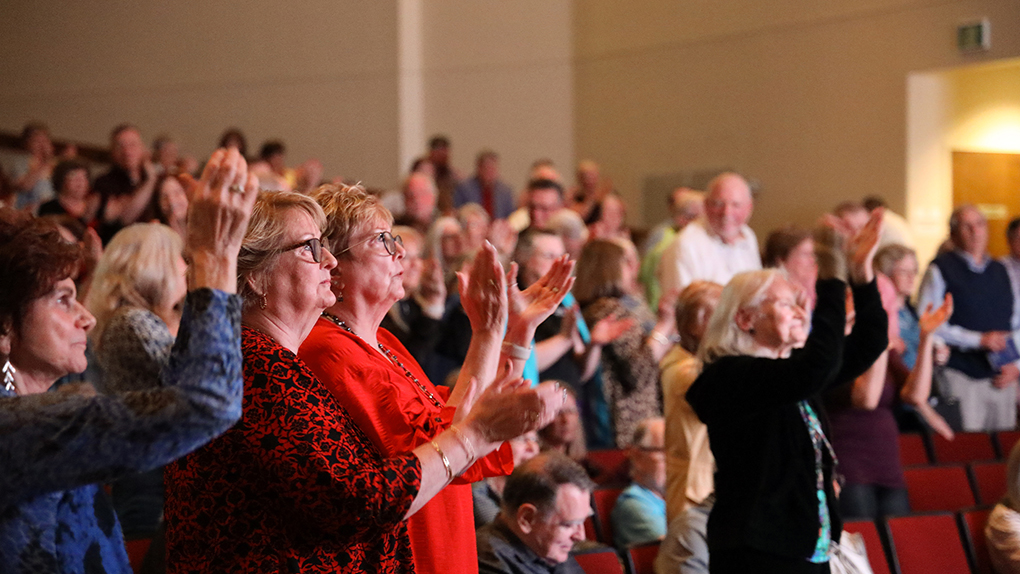 At the Jones Performing Arts Center, we believe in the transformative power of the arts. Our state-of-the-art facility located on the Louisburg College campus is dedicated to showcasing and nurturing talent across various art forms. From captivating theater productions to mesmerizing musical performances, we strive to provide a platform for artists to thrive and inspire audiences.
As a sponsor, you have the unique opportunity to support the arts and play a pivotal role in the success of the JPAC. By partnering with us, you contribute to the growth and development of emerging artists, foster cultural enrichment, and make a lasting impact on our community.
Your sponsorship not only supports our mission but also aligns your brand with excellence, creativity, and cultural enrichment.
To learn more about becoming a sponsor of the 2023-2024 Allen De Hart Concert Series or to discuss a specific sponsorship level, please contact Robert Poole, Director of the JPAC, rpoole@louisburg.edu, (919) 497-3251 or advancement@louisburg.edu.
Bravo Society Sponsorship Levels and Benefits:
CHEERS | $5,000+
6 complimentary reserved seating season tickets

Meet & greet session with The Embers (Dec.1)

Full-page program ad for season & curtain speech acknowledgement
Logo on JPAC season brochure
Business Listing on JPAC programs, website & lobby screen for season
ENCORE | $2,500+
2 complimentary reserved seating season tickets
1 reserved parking space for season
Full-page program ad for two shows & curtain speech acknowledgement
Logo on JPAC season brochure
Business Listing on JPAC programs, website & lobby screen for season
STANDING OVATION | $1,000
10 complimentary reserved seating tickets to one sponsored event
Full-page program ad for one show & curtain speech acknowledgement
Logo on JPAC season brochure
Business Listing on JPAC programs, website & lobby screen for season
OVATION | $500
6 complimentary reserved seating tickets to one sponsored event
Half-page program ad for one show & curtain speech acknowledgement
Business Listing on JPAC programs, website & lobby screen for season
APPLAUSE | $250
4 complimentary reserved seating tickets to one sponsored event
Quarter-page program ad for one show & curtain speech acknowledgement
Business Listing on JPAC programs, website & lobby screen for season